Source
Everyone wants to have a stunning outdoor living space where you can entertain friends and family whenever the mood is right – but maybe that isn't possible with the state it's in now. A professional outdoor makeover may also be out of the question.
Luckily, you can have the backyard you've always wanted. Take it from someone who's been through the remodeling process, Lee Vosburgh, a creator and designer who completely overhauled her outdoor living space and took these crucial steps to make her vision come to life.
See What You Have to Work With
The first step is to determine what you have to work with. Look at your space with a critical eye. It's probably a good idea to clean it up a bit first. The cleaner it is, the easier it will be to visualize what you can actually do with your space.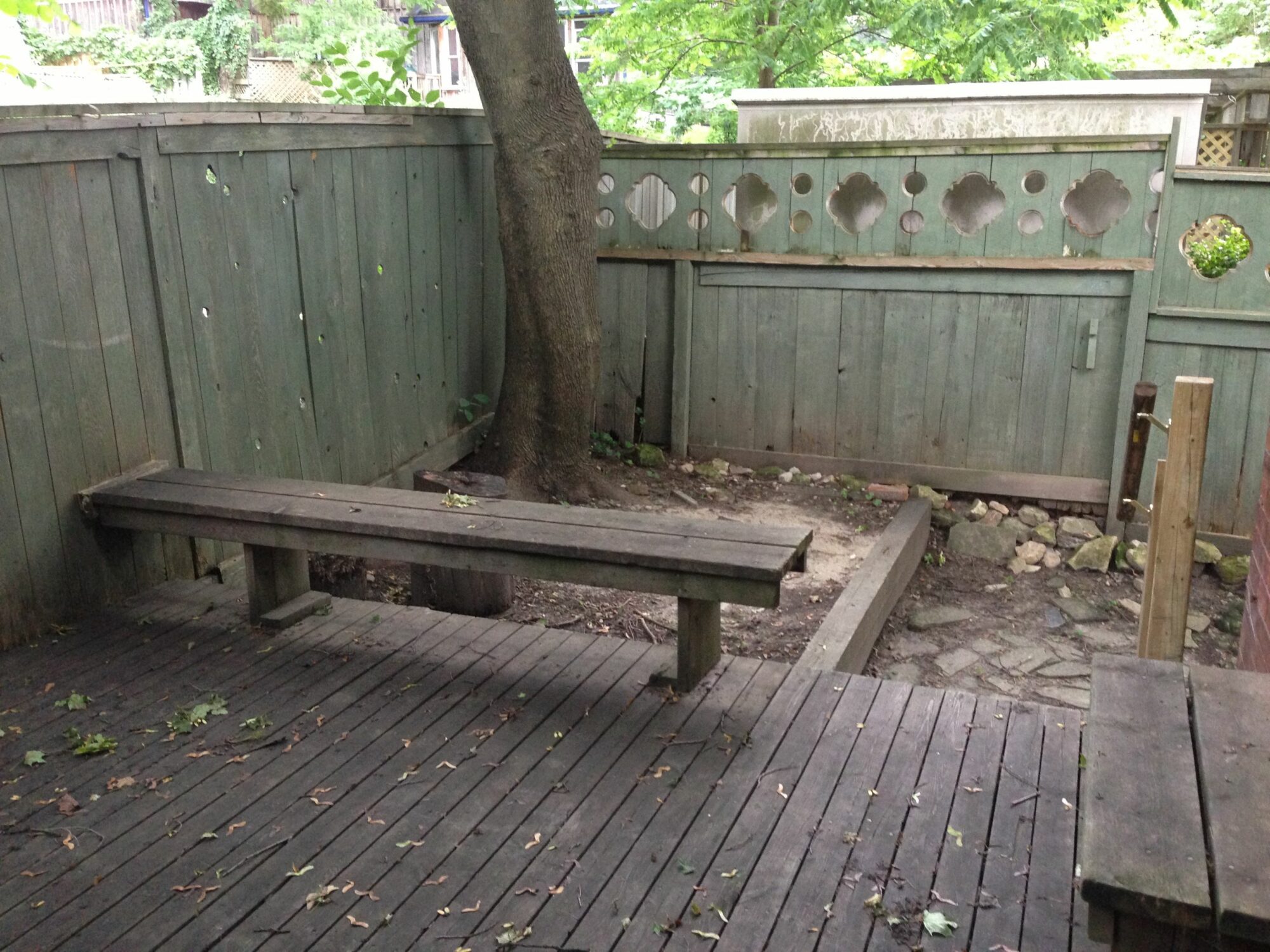 Lee also started with a yard in less than stellar shape, as you can see in the picture above — but she didn't let that stop her. She could easily imagine the potential of the space, and that's exactly how you should envision your own outdoor space.. Conceptualize what can be rather than the reality of what is.
In the end, she elevated what she had to work with and was able to craft a captivating space that perfectly aligned with her lifestyle. It now features a lovely dining area where she can enjoy al fresco meals with her partner and friends. It also offers a relaxing lounge area where she can kick back day or night, summer or winter, thanks to the Dekko Alea fire pit centrepiece.
Get Inspired
Now that you can see what your outdoor living space can be, it's time to do some research and get inspired. You may already have done quite a bit of poking around, so go back to all those backyard photos you found inspirational.
Sort out the ones that really speak to you and set them aside. Next, determine what elements really resonate with you and develop a vision of what aesthetic you want your space to encapsulate.
For example, Lee did her research and set aside her favorite images, shown above. Based on these, she and her partner concluded that they wanted to combine multiple materials, such as concrete, wood and stone. In addition, they would use plants to provide accents of green.
As a designer, Lee took things a little further. She wanted to play with contrast, colors and texture to evoke a dramatic mood within her space. Her goal was to create an oasis that inspired escape.
She decided on a neutral set of colours, mainly grey and black with a bit of green. Colour and patterns were added using accessories. An important design choice was to make the fence black as it contrasted nicely with the other elements, such as the exterior brick and the new concrete patio.
She also really wanted to incorporate a fire element, so she and her partner decided on a Dekko Alea gas fire pit. As you can see, it looks stunning in the lounge area and adds another element that is not only aesthetically pleasing, but also functional during those colder nights.
Make the Most Out of Your Space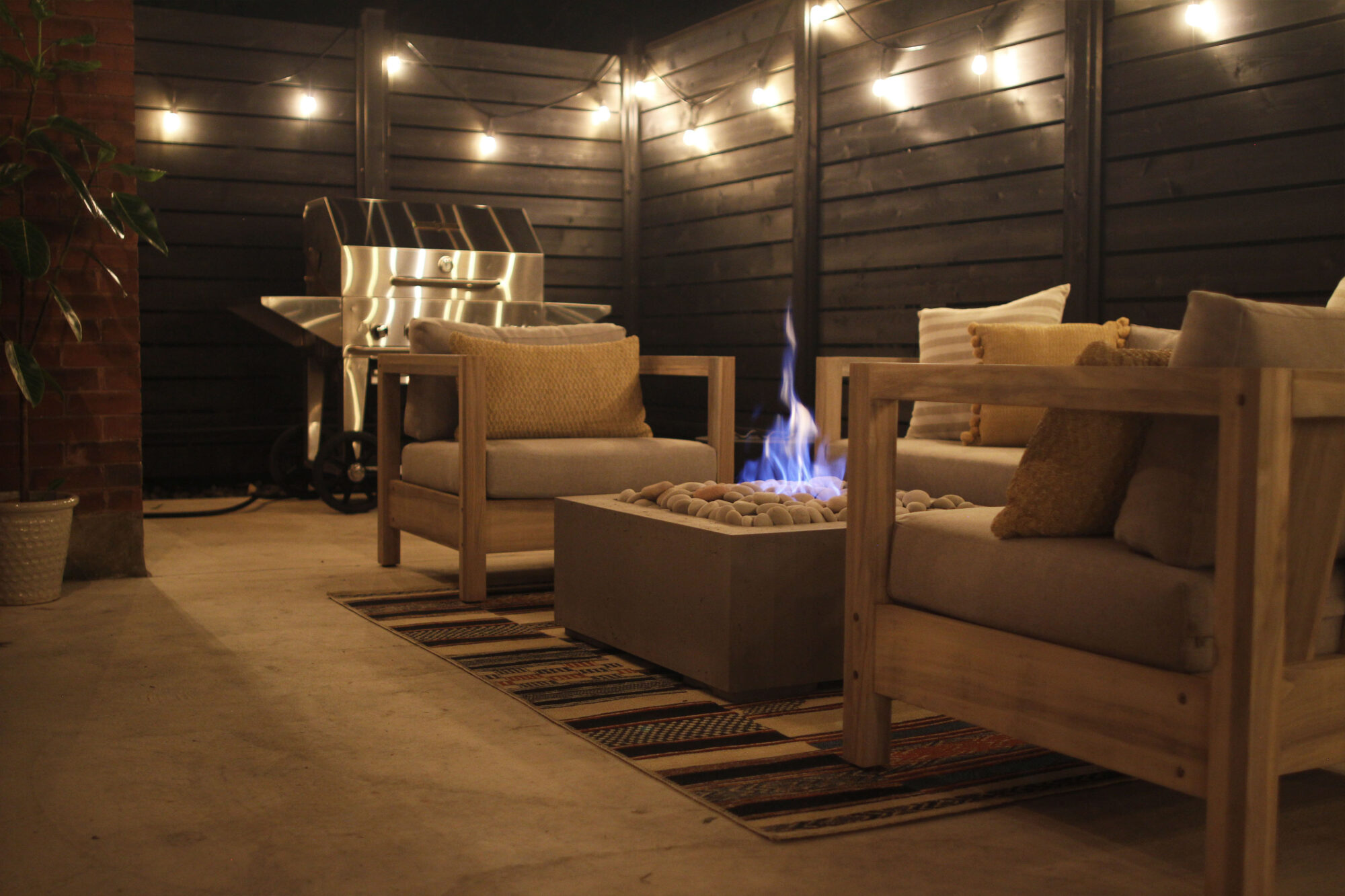 If you like entertaining frequently, think about setting up a dining area. Or, if you would like to be able to take advantage of your outdoor space whenever you feel like it, consider adding a fire pit so you can enjoy the outdoors regardless of the season or temperature.
For example, Lee and Dave love to entertain, so they set up a separate dining area that can easily seat up to six people.
They also wanted to be able to relax outdoors during the colder months, so they made the Dekko Alea gas fire pit the centrepiece of the lounge area. During the day, it adds a timeless elegance to the space with its neutral colour and sleek design, while at night, it lights up the nook into a cozy, warm oasis that ties the whole space together..
Ready for Your Backyard Makeover?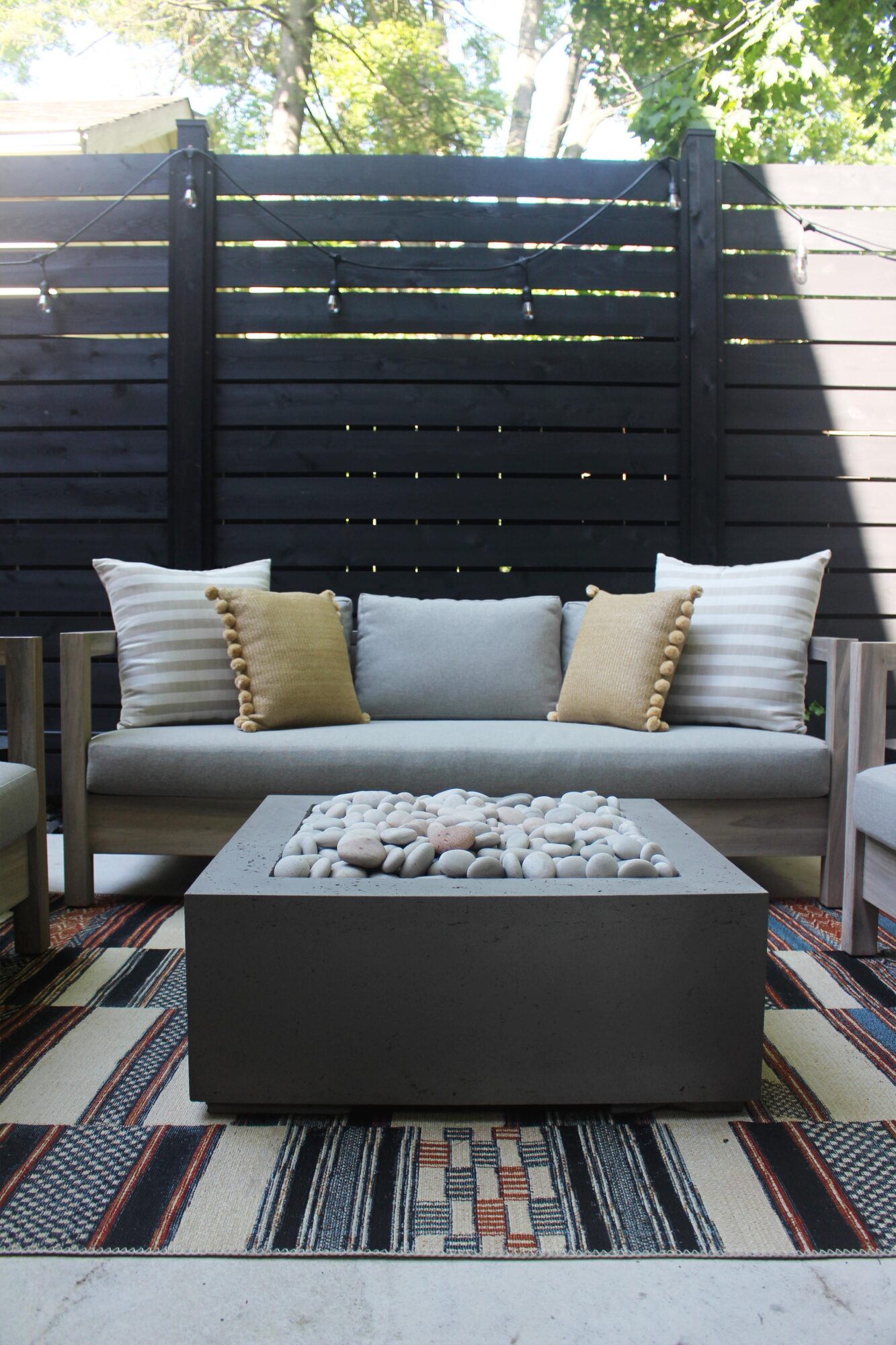 You don't need to cringe every time you look outside — no outdoor space is a lost cause. As you can see, you can go from a rough-looking yard to a stunning outdoor living area that matches your personal aesthetic and can elevate your home's overall look.
All it takes is a bit of planning and patience. So, roll up those sleeves, get some inspiration and develop a plan. And don't give up. It might take a while, but one step leads to another and another until you finally have the outdoor living space of your dreams that you can utilize to proudly entertain all of your friends and family.