You may have heard the term, "lightweight concrete" used in regards to modern design. What exactly is "lightweight concrete"? This guide will explain what lightweight concrete is, outline its benefits and detail why it's the perfect choice to add to your home's interior or exterior.
If you're looking to modernize, protect and upgrade the design of your home, lightweight concrete is the perfect solution.
History of Lightweight Concrete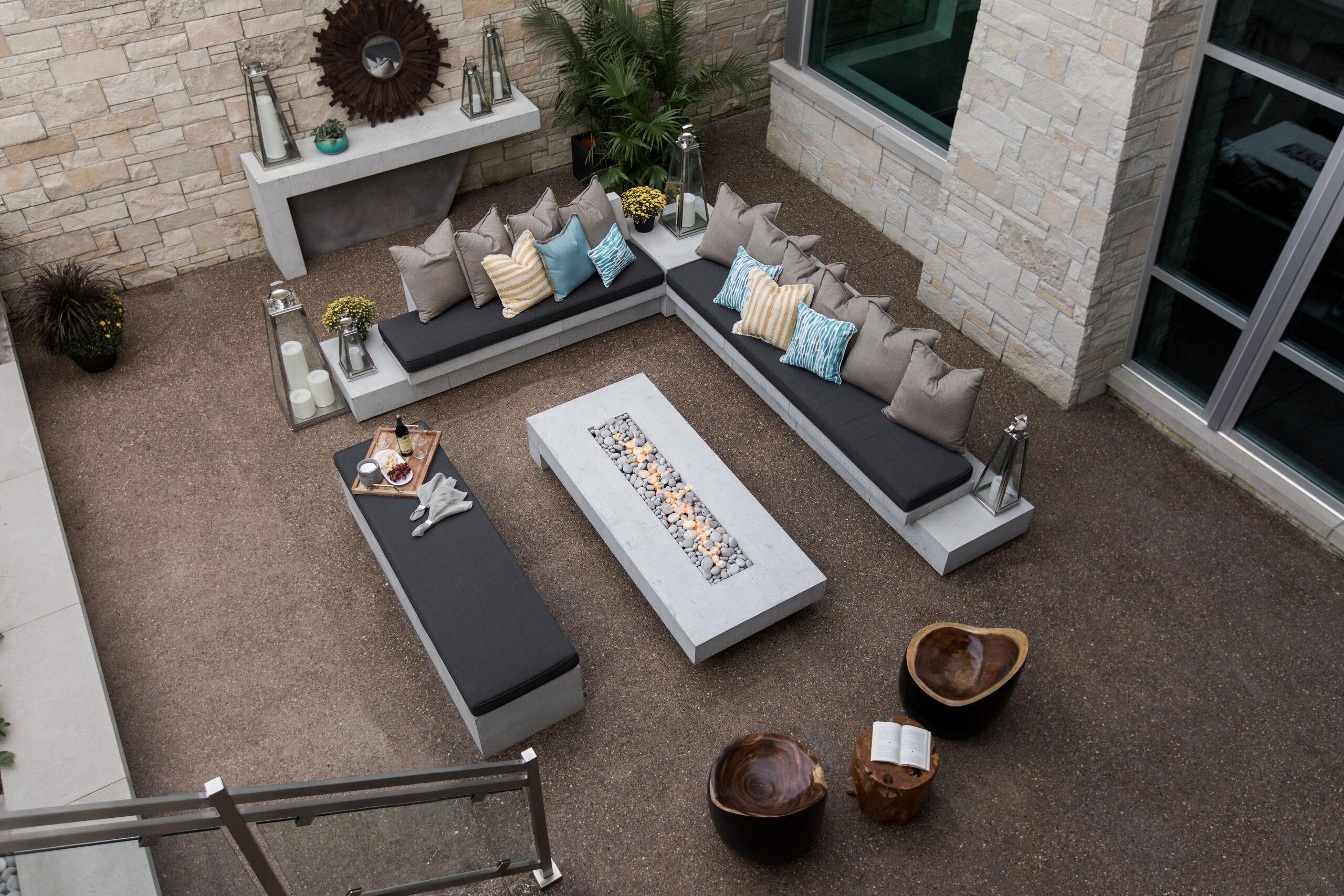 Dating back to around 2,000 years ago, lightweight concrete was first introduced during the early Roman Empire and has continued to gain popularity in the building industry throughout the years for its timeless, aesthetic look. This method combines lightweight coarse aggregates like shale, clay or slate to form a real, solid, integral cast concrete.
Since 2005, Dekko has offered their proprietary lightweight concrete mixture, which is less than half the weight of regular concrete but still maintains the strength, durability and raw aesthetic of the traditional formula.
The lightweight aspect of this concrete allows homeowners to build seamless, solid, concrete designs that are aesthetically pleasing, but easier to ship, handle and install.
Benefits of Lightweight Concrete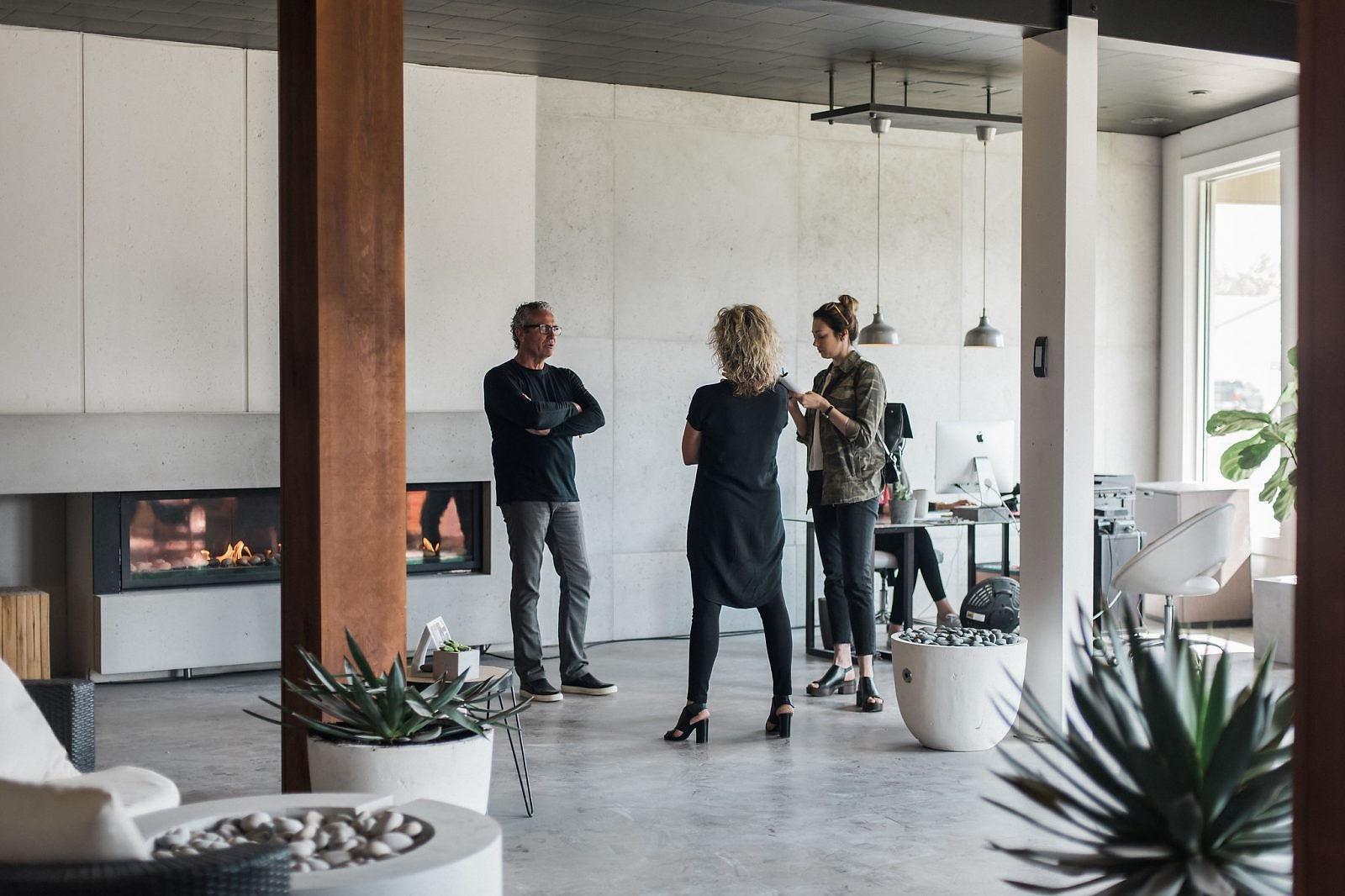 Source
There are many benefits of utilizing lightweight concrete, no matter what application you use it in, from fire pits to cladding. When it comes to building materials for your forever home, lightweight concrete can't be matched. Check out the benefits below — from low maintenance to customization capabilities, lightweight concrete may be the perfect material for you and your family.
The durability of Dekko's lightweight concrete makes this product much more low maintenance than outdoor fireplaces or other siding materials. UV rays do not fade, discolor or patina lightweight concrete, so you don't have to worry about applying sealants or protectants like you would with other materials, and your product will look the same 10 years after installation.
Unlike other 'concrete-like' materials on the market, Dekko's lightweight concrete products don't chip or peel over time. Concrete can withstand the toughest weather conditions and harsh climates, giving you peace of mind that your design elements will stand the test of time. It's also non-combustible as well as pest and insect-resistant.
Lightweight concrete offers improved thermal properties to help with energy efficiency and, because it is over half the weight of regular concrete, it offers an easier and quicker installation. No forklift during delivery is required, saving you time, money, energy and headaches.
No specialty tradespeople are required to do the installation, so the cutting and installation process can all happen on-site by a general contractor or handyman with basic carpentry tools. No reinforcements or foundations are required, installing in a fraction of the time with a fraction of the effort. And because it's so lightweight, it can be shipped anywhere.
Lastly, lightweight concrete has significant customization capabilities. If you have a unique aesthetic, you can reflect this in your lightweight concrete designs as it is fully customizable. There are limitless design capabilities, including inset designs, fire pits of all shapes and sizes, and curved cladding panels for the interior or exterior of your home.
Residential Applications
Fire Pits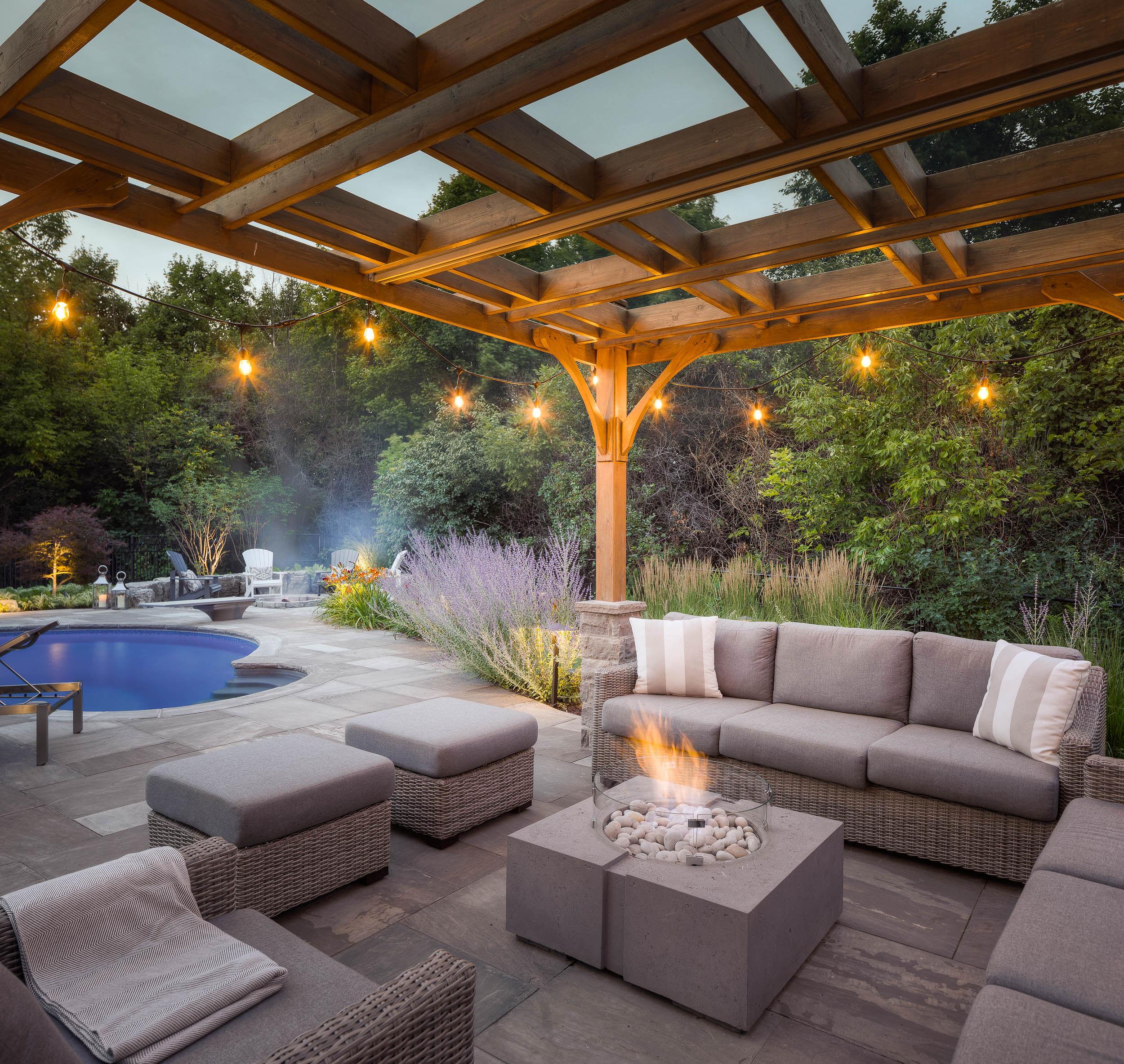 Lightweight concrete creates some of the finest quality fire pits that can sit outside your home all year round without fading or patina, lasting years. You can customize the size, design and details to make it truly yours.
Dekko concrete fire pits meet the highest safety standards and ship complete with burner and decorative aggregate. The only assembly required is a connection to your fuel source. It's easy to create a stunning, high-end focal point for your outdoor space to entertain and cozy up in style.
Cladding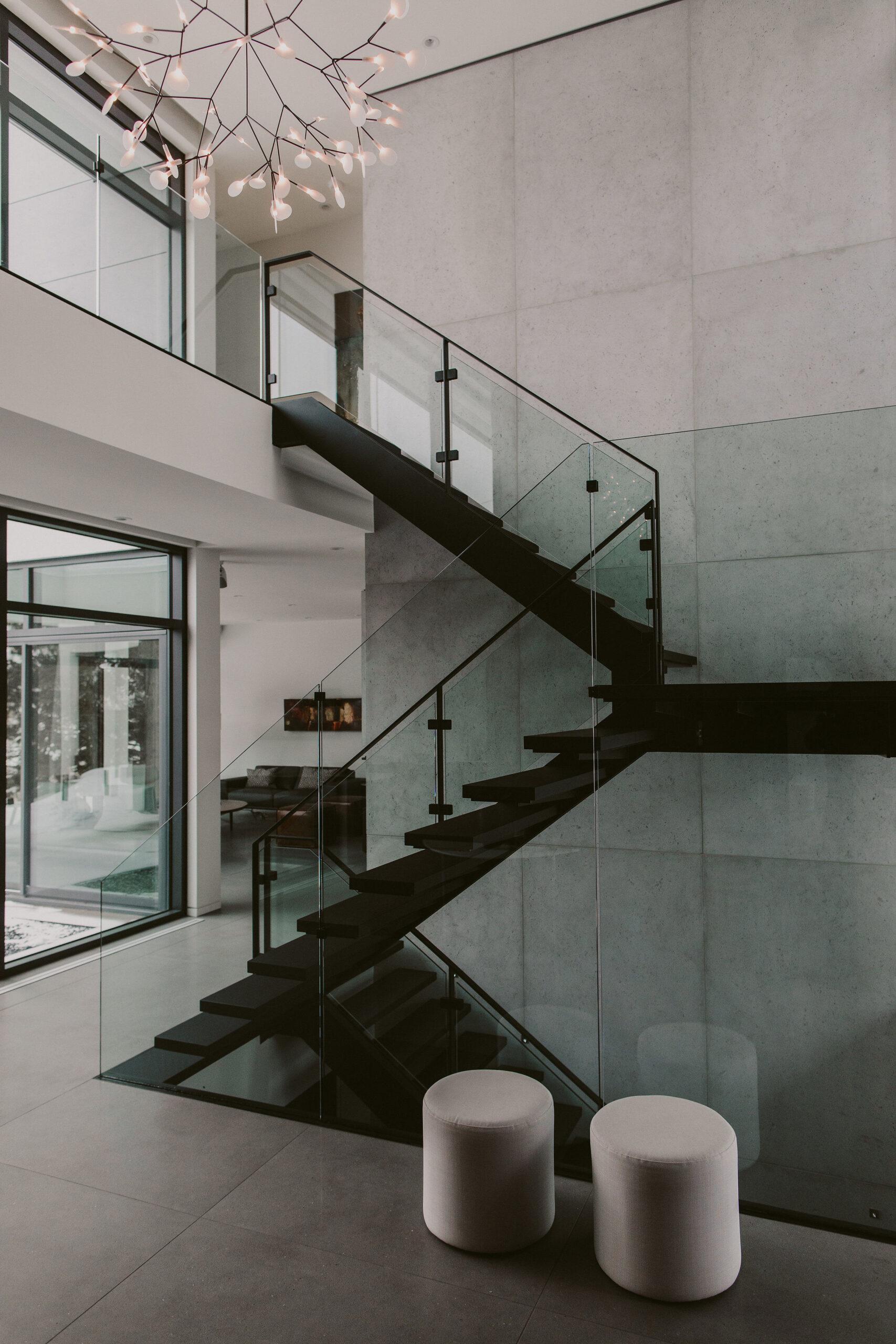 Lightweight concrete works perfectly in cladding, inside or outside. It has the ability to transform a space completely, and it's ultra-light and easy to handle. Dekko concrete cladding weighs only 3.5 pounds per square foot, meaning no foundation or structural modifications are required.
With standard sizes and colors available, Dekko also offers custom-built designs to offer limitless design options.
Inset Designs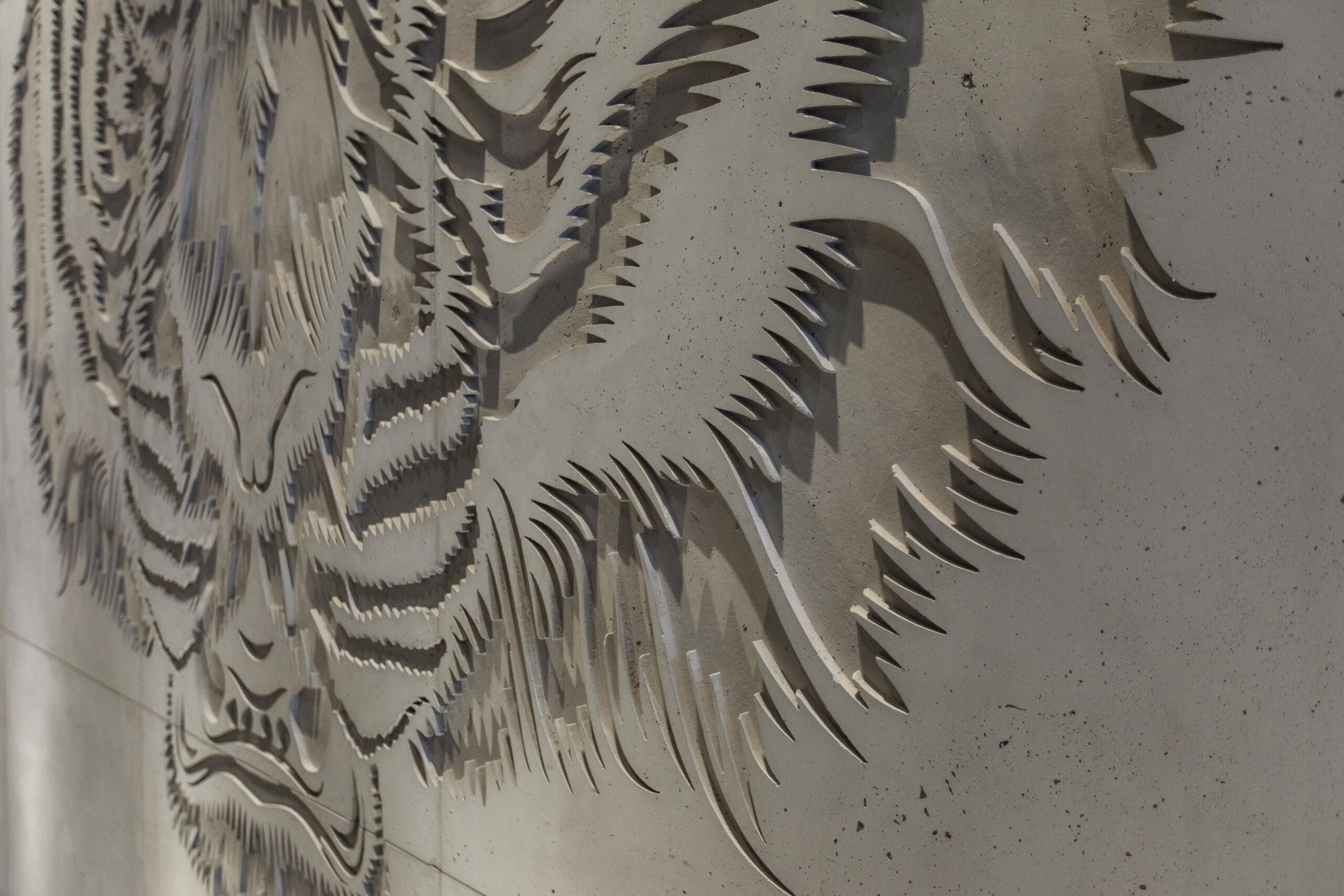 If you want a design in your concrete cladding, no problem. Dekko's inset designs range from ¾" to 2 ½" deep concrete cladding to help you achieve a stunning and unique look for your home. With custom imprints, you can add personalized shapes, quotes and more to any room in your home.
What Makes Lightweight Concrete a Great Choice for Your Home
Lightweight concrete is a completely customizable solution. A raw concrete aesthetic works well for interior or exterior applications. Take a look below at some inspirational pieces to take your home to the next level.
Exterior Cladding For Ultimate Curb Appeal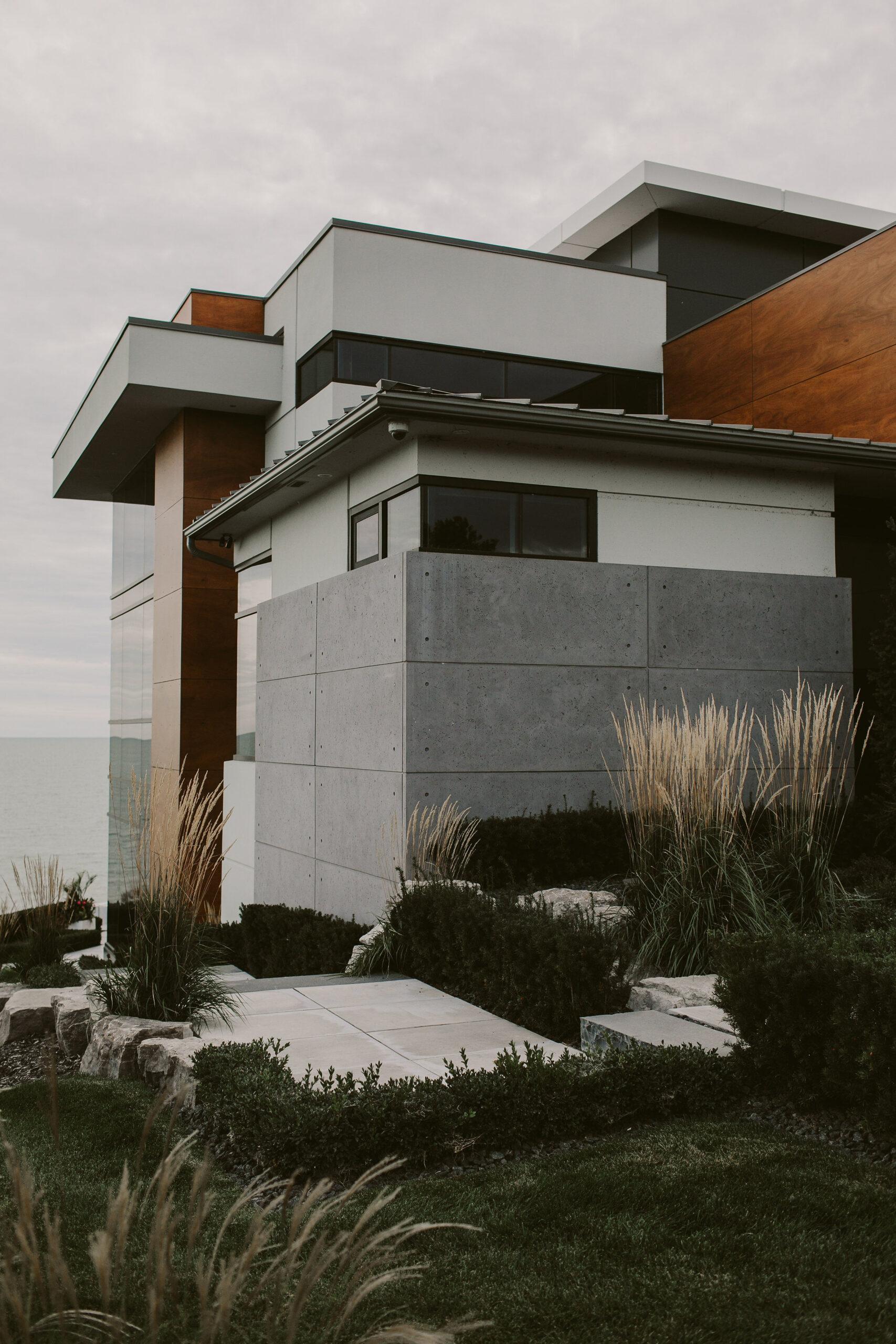 Looking for a way to boost the curb appeal of your home? Add concrete cladding on your home's exterior — this design not only adds a unique and interesting sleek feature, but you also get the durable component of the material added to the integrity of your structure.
A Cozy Outdoor Element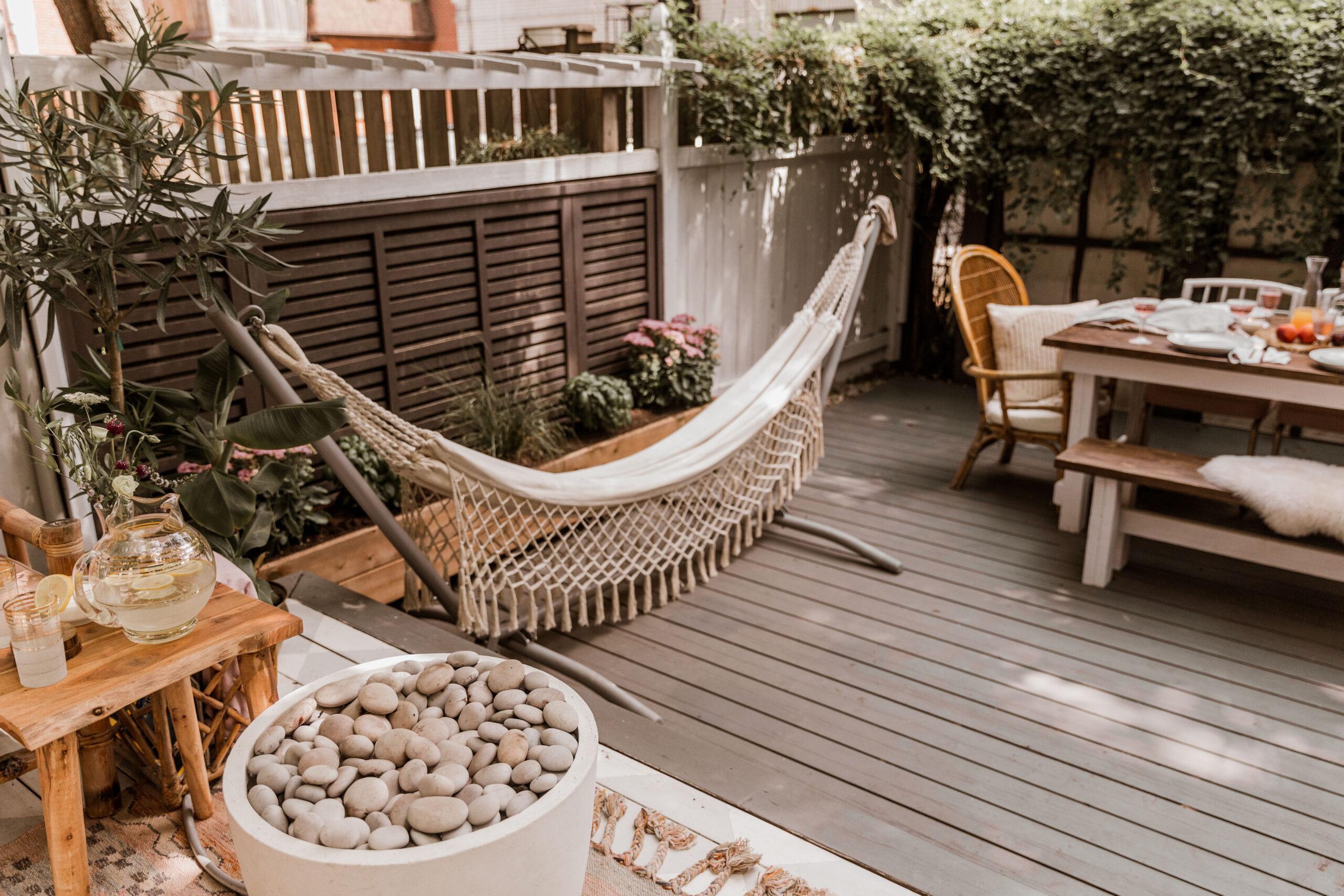 What's better than an outdoor feature that is aesthetically pleasing, provides warmth on those chilly nights and serves as a major patio focal point? This lightweight concrete fire pit brings all of those elements to the table — and more!
A Display That Brings Functionality and Aesthetics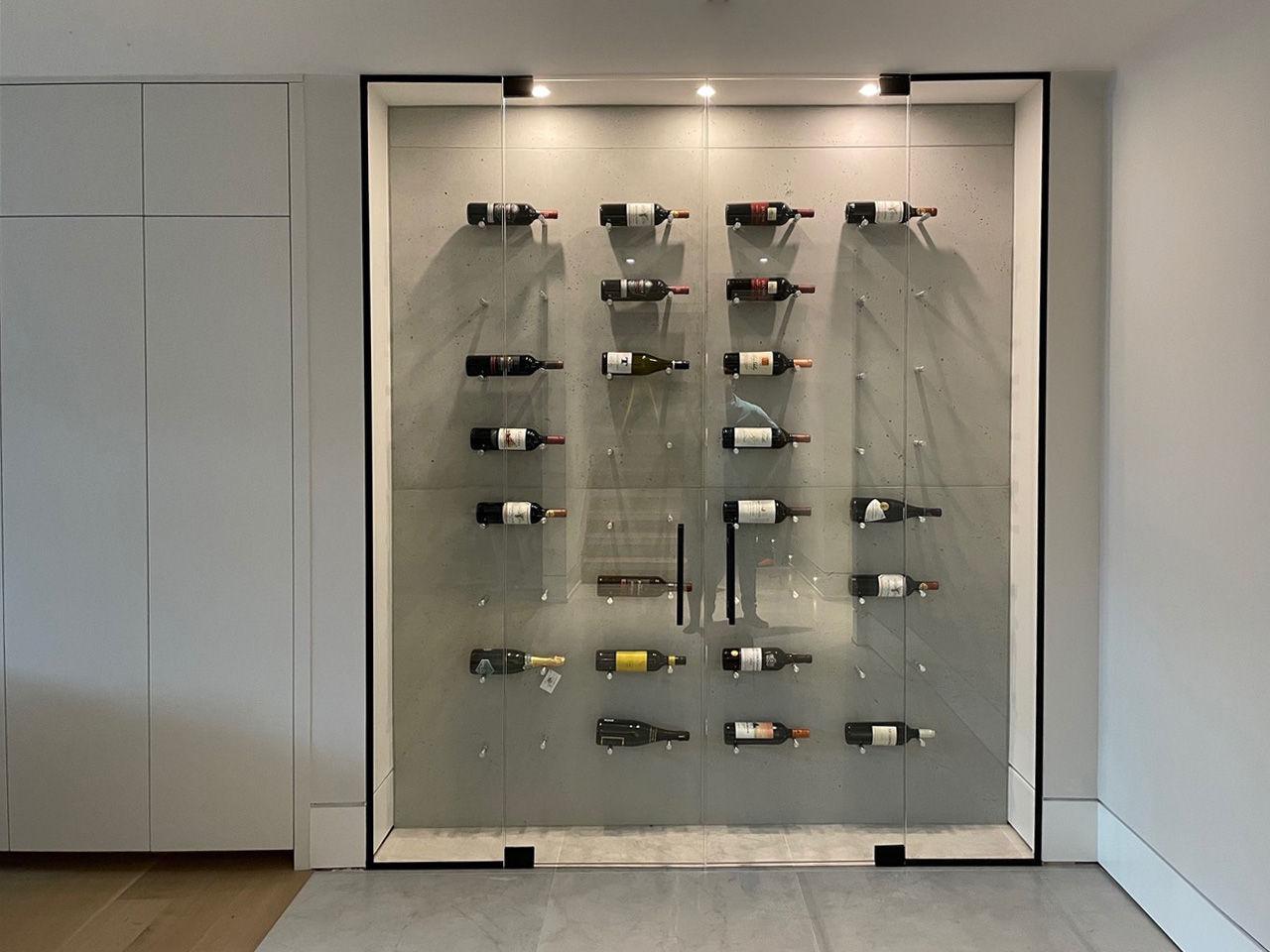 This wall-mounted wine rack made from Dekko's lightweight concrete cladding is a feature that is sure to impress all guests. This casement allows you to display your wine in a way that keeps the bottles safe while also serving as the statement piece of the entire room.
A Room Divider That Serves Style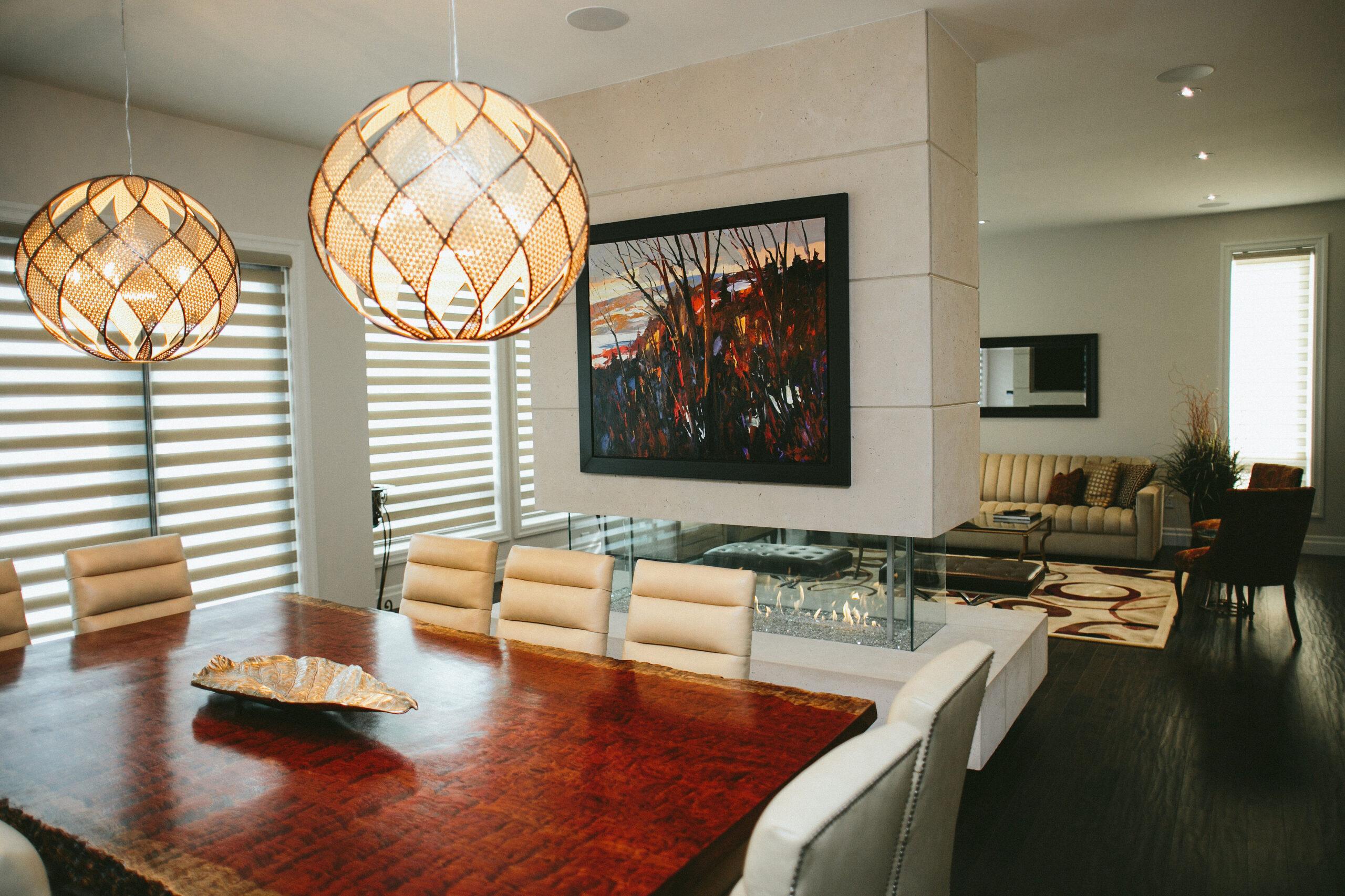 Traditional room dividers are oftentimes an eyesore for interior design. With concrete cladding, you don't have to settle for a room divider that's anything less than luxurious. Pair it with a fire pit element and you get a design that takes your space to the next level.
A Ceiling That Keeps Guests Looking Up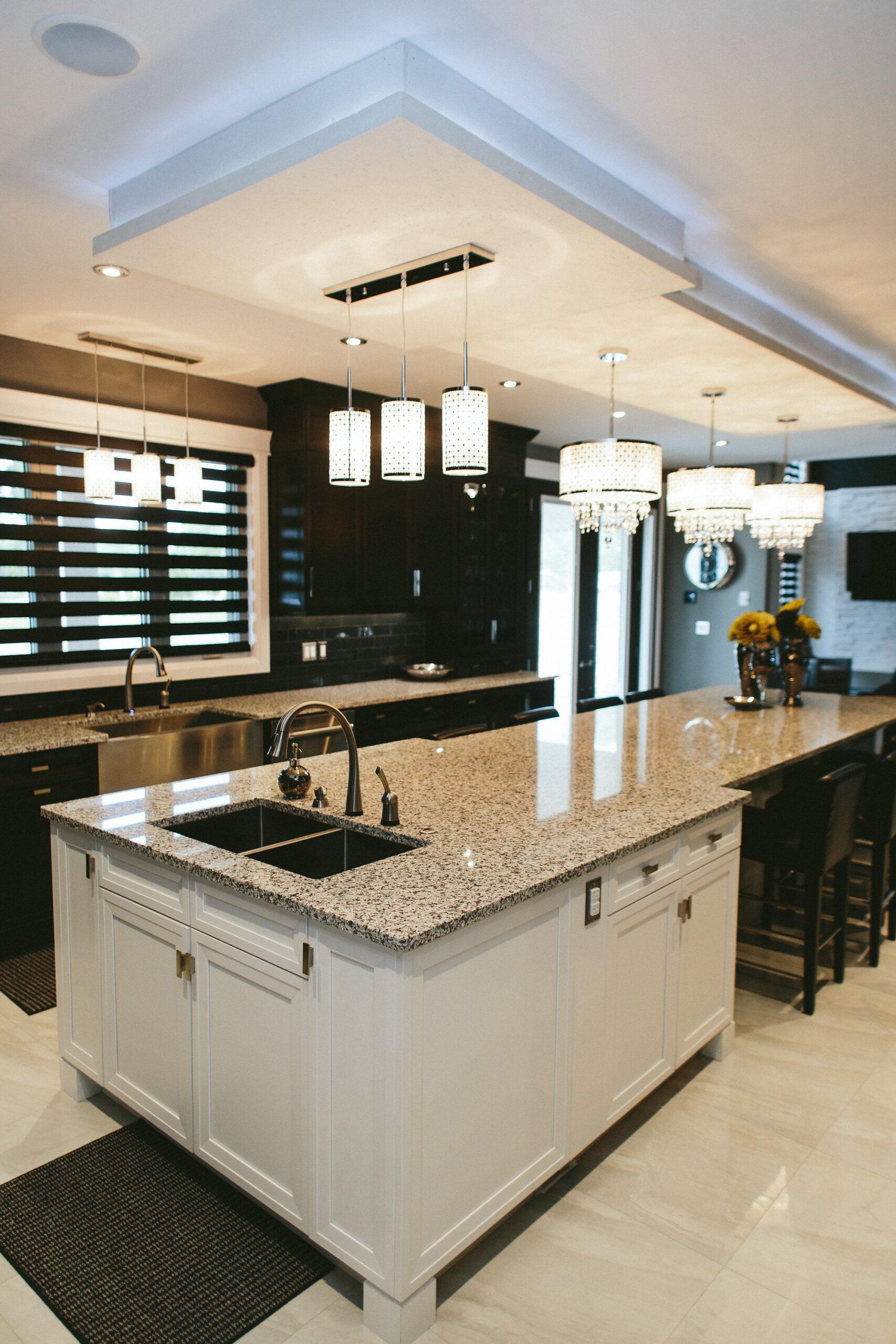 Want to add a special touch to your interior? Incorporating a unique ceiling design is the perfect solution. Utilizing concrete cladding to your ceiling is a subtle yet sleek detail that can elevate your entire room's design.
Dekko Delivers Stylish, Lightweight Concrete Solutions
Dekko's lightweight concrete is easy to install, low maintenance, aesthetically gorgeous, durable and customizable. All Dekko products are passionately hand-crafted in North America in a variety of natural colors to complement your home. Check out Dekko's lightweight concrete fire pits offer and Dekko's lightweight concrete cladding offer.
Ready to get started? Contact us today to make your dream home a reality.